Weekly Highlights is a feature borrowed from Faye of A Daydreamer's Thoughts, where I get to highlight my posts of the week, show you my new books and talk about bookish things!
May seemed really busy to me; work was hectic, reading once again took a back seat but at least the month ended with a week off for half term!
Currently Reading
Flight of a Starling by Lisa Heathfield - at time of writing, I'm not quite half way through but already it seems a different feel to her other books, in a good way.
On My Bookshelf
Truth or Dare by Non Pratt
How far is too far when it comes to the people you love? Claire Casey hates being the centre of attention. But if it means getting Sef Malik to notice her, it's a risk she's happy to take. Sef is prepared to do anything to help his recently disabled brother. But this means putting Claire's love – and life – on the line. Because when you're willing to risk everything, what is there left to lose?
The Waking Land by Callie Bates
It's been fourteen years, since King Antoine took Elanna hostage. Fourteen years since her father's rebellion failed. Fourteen years spent being raised by the man who condemned her people to misery. A man she's come to love as a father.
Now 20, Elanna is about to be taken prisoner once again... but this time by her father's mysterious righthand man.
Her father wants to reignite his rebellion, this time using Elanna as figurehead. He will tell his followers she is the legendary Wildegarde reborn, a sorceress who could make the very earth tremble.
But what no one knows is that magic really does flow through Elanna's veins. Now she must decide which side she's on, and whether she'll use her powers for mercy... or revenge.
Both of these are from Illumicrate and both I'm really looking forward to! Non's books are always great and The Waking Land sounds different and magical.
The Girl's Guide to Summer by Sarah Mlynowski
Sydney Aarons is leaving her Manhattan townhouse for a summer backpacking around Europe with her best friend, Leela. They're visiting London, France, Italy, Switzerland and everywhere in between - it's going to be the trip of a lifetime.
BUT... The trip gets off to a bad start when Leela's ex-boyfriend shows up on their flight out of JFK. When they touch down in London, Leela Instagrams their every move in the hope Matt will come and find them... Which he does, along with the most gorgeous guy Sydney has ever seen.
Will Sydney's summer fling last the distance? And what will happen when they all head home?
I adore Sarah's books and even though the formatting on this version was a bitch to download, I'm really excited to be laughing at her characters and stories again. Thank you Netgalley and Orchard Books!
The Crash by Lisa Drakeford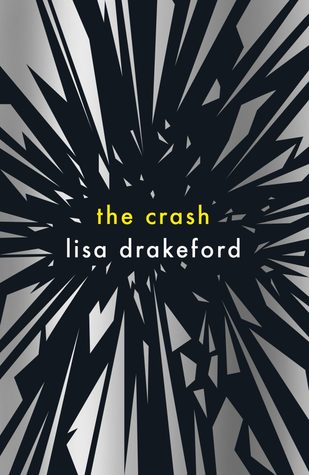 Best friends Sophie and Tye are watching TV when a car crashes through the living room wall. The driver and passenger are twins, Harry and Gemma. Next door neighbour, eleven-year-old Issy, witnesses the accident. In the aftermath, Tye is thrown into a coma, Gemma's dark past begins to haunt the present, and Sophie starts to fall for Harry – but how can she, when he was the driver who nearly killed her best friend? And Issy, meanwhile, hides a terrible secret...
I really liked her first book The Baby so I'm looking forward to her mix of characters with something a bit darker. Thank you Chicken House!
City of Saints and Thieves by Natalie C Anderson
Street-thief Tina breaks in to the luxurious house where her mother was killed to steal from Mr. Greyhill and nail him for her mother's murder. She is caught red-handed.
Saved by Mr. Greyhill's gorgeous son, Michael, the pair set in motion a cascade of dangerous events that lead them deeper into the mystery, and reveal dark and shocking secrets from Tina's past.
Tina and her mother fled the Congo years ago as refugees, trading the uncertain danger of their besieged village for a new, safer life in the bustling Kenyan metropolis. The corruption and politics of the Congo, and the gangster world of Sangui City, are behind Tina's mother's downfall. Is Tina tough enough to find the truth and bring the killer to justice?
A little something different, I wanted to read about a different place in the world and the Congo is pretty new to me. Thank you Oneworld!
June TBR
Definitely starting with Truth or Dare! Also this month I need to read my review books, starting with A Girl's Guide to Summer and City of Saints and Thieves. Let me know what you're planning on reading this month!