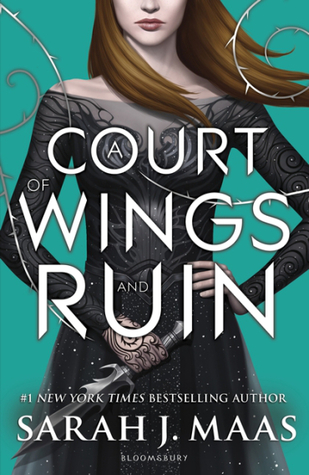 Feyre has returned to the Spring Court, determined to gather information on Tamlin's manoeuvrings and the invading king threatening to bring Prythian to its knees. But to do so she must play a deadly game of deceit—and one slip may spell doom not only for Feyre, but for her world as well. As war bears down upon them all, Feyre must decide who to trust amongst the dazzling and lethal High Lords—and hunt for allies in unexpected places.
Before we start, this is going to be short, because if you want to read this then you would have by now, and it will also be full of spoilers, as it is the third book in a series.
Ok, let's go! With all the drama around SJM's characters, worlds, whitewashing and flighty females, I can see how she tried to address and correct these issues in this book. Feyre and Rhys were still going strong and was, in my opinion, a great example of a healthy relationship. After what Tamlin did to her, Rhys clearly states that he views and wants to treat Feyre as an equal. Yes, he wants to protect and shield her, but if she wants to do something then he's not going to stop her just because he thinks it's too dangerous.
We see much more of the world in this instalment, with a congregation of the Courts to deal with the Hybern issue. Here, we see different skin colours, different powers and varying sexuality's at play. Not only did I really appreciate the diversity but also the banter was legendary! Anyway, back to the world-building, we also saw elements of different mythologies as folk tales and legends for the magical explanations.
There was a lot to love in this book, as I was quite worried going in! The tension was building throughout most of the story, as Hybern's forces were gathering, allies weren't forming and the Wall between the Fae and human world was weakening. All this accumulated into the epic battle finale, where I definitely cried on two

occasions! I think as a conclusion for Rhys and Feyre's story, I really liked it. A lot of loose threads were tied up but enough left open for other character's stories to be explored.
Published 2nd May 2017 by Bloomsbury.