Weekly Highlights is a feature borrowed from Faye of A Daydreamer's Thoughts, where I get to highlight my posts of the week, show you my new books and talk about bookish things!
Guys, what can I do other than apologise? You may have noticed my radio silence on the blog and on most of social media recently (then again, you may not have - I'll try not to be hurt) and unfortunately I don't have a great reason for disappearing. Work had been pretty hectic but nothing I couldn't handle; my reading had slowed after being stuck on Empire of Storms for over a week and that nearly sent me into a reading slump. It did however bring on a blogging slump, something I haven't experience in quite a while and couldn't find the energy to break.
On The Blog
Review of Haunt Me by Liz Kessler (4 stars)
Review of The Creeping Shadow by Jonathan Stroud (5 stars)
Review of The Last Beginning by Lauren James (5 stars)
Currently Reading
The Fixer by Jennifer Lynn Barnes - picked this up at work and am really enjoying it, it has a Scandal feel to it with DC political drama.
Harley Quinn: Hot in the City by Amanda Conner
Fresh from BATMAN: DEATH OF THE FAMILY and SUICIDE SQUAD, Harley Quinn returns to her first solo series in the New 52! The writing team of Jimmy Palmiotti (ALL STAR WESTERN) and Amanda Conner (BEFORE WATCHMEN: SILK SPECTRE) unleashed Harley on an unsuspecting DC Universe, as she encounters various heroes and villains ... and leaves no one unscathed in her wake!
The one book I got for my birthday (because apparently I have too many)! My fiance is amazing and also got me a Harley and Katana pop vinyl, from Suicide Squad.
The Sun Is Also a Star by Nicola Yoon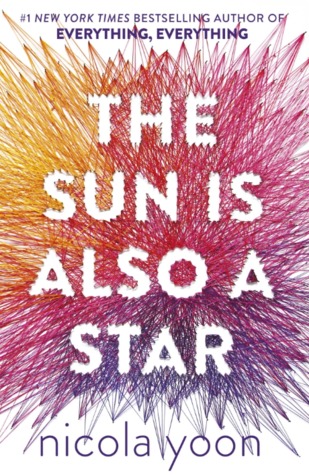 Natasha:
I'm a girl who believes in science and facts. Not fate. Not destiny. Or dreams that will never come true. I'm definitely not the kind of girl who meets a cute boy on a crowded New York City street and falls in love with him. Not when my family is twelve hours away from being deported to Jamaica. Falling in love with him won't be my story.
Daniel:
I've always been the good son, the good student, living up to my parents' high expectations. Never the poet. Or the dreamer. But when I see her, I forget about all that. Something about Natasha makes me think that fate has something much more extraordinary in store—for both of us.
The Universe:
Every moment in our lives has brought us to this single moment. A million futures lie before us. Which one will come true?
A Quiet Kind of Thunder by Sara Barnard
Steffi doesn't talk, but she has so much to say.
Rhys can't hear, but he can listen.
Their love isn't a lightning strike, it's the rumbling roll of thunder.
Steffi has been a selective mute for most of her life - she's been silent for so long that she feels completely invisible. But Rhys, the new boy at school, sees her. He's deaf, and her knowledge of basic sign language means that she's assigned to look after him. To Rhys, it doesn't matter that Steffi doesn't talk, and as they find ways to communicate, Steffi finds that she does have a voice, and that she's falling in love with the one person who makes her feel brave enough to use it.
These two I am super excited about; I loved both of their first books so I'm really interesting to see what comes next. Thank you Netgalley!
November TBR
First up is The Sun is Also a Star, which is being published on the 3rd, I might also try to get to A Quiet Kind of Thunder even though it isn't published until January. The classic of the month will be the collection of HP Lovecraft short stories I picked up from the library. Apart from that, I'm keeping it fairly open so suggestions please!