Top Ten Tuesday was created by The Broke and The Bookish.
Some books you just can't put down, and I have a little list of some of my favourite books to curl up with and spend the day reading (preferably in bed, with a cup of tea). These are in no particular order.
1 - The Upside of Unrequited by Becky Albertalli
A perfect and lovely contemporary with lots of diversity and hilarious characters, I did read this one super quickly anyway, just because I couldn't stop! By the way, my review of this will be going up tomorrow so check back to hear more thoughts!
2 - Illuminae by Amie Kaufman and Jay Kristoff
Told in various formats, from transcripts to drawings, this is one of my favourite books ever and I would be perfectly happy to re-read the whole thing in one go - all 600 pages - and get some more AIDAN.
3 - A Quiet Kind of Thunder by Sara Barnard
Another rom-com but with a diverse twist - Rhys is hard of hearing and Steffi has selective mutism. One of the greatest love stories I've ever read.
4 - London Belongs To Us by Sarra Manning
So funny, as per usual from Manning, and set over 24 hours spanning the city of London.
5 - Radio Silence by Alice Oseman
An incredible book with hilarious and relatable characters, Oseman just gets what it's like being a teenager.
6 - The Next Together by Lauren James
So many time periods, so little time! Time travelling, super computers, a love story that defies it all - what's not to love?
7 - Carry On by Rainbow Rowell
Over 500 pages and I read it in two days the first time, I'd love to curl up and re-read this magical tale.
8 - Everything Everything by Nicola Yoon
Originally read it in a day, it was so easy to read and so damn sweet, I'd love to read it again. Ironic to spend a day in bed reading about a girl who can't to go outside? Probably.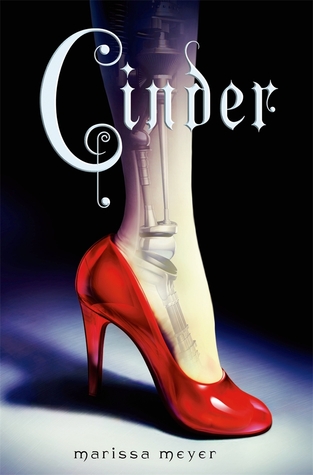 9 - Cinder by Marissa Meyer
Do I even need to say anything? Come on, it's Cinder! Who wouldn't want to spend a day reading about this bad ass cyborg?
10 - I'll Give You The Sun by Jandy Nelson
Told between two twins, past and present, this is a beautiful and heartbreaking story about love and family. Definitely one to read all in one go and let the emotions wash over you.
Let me know if there are any books you'd love to spend the day reading, if you agree with my choices or think there any I should have considered.