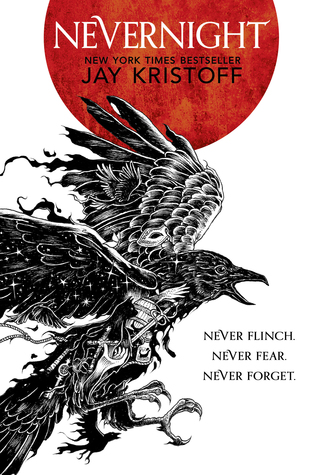 Destined to destroy empires, Mia Covere is only ten years old when she is given her first lesson in death.

Six years later, the child raised in shadows takes her first steps towards keeping the promise she made on the day that she lost everything.

But the chance to strike against such powerful enemies will be fleeting, so if she is to have her revenge, Mia must become a weapon without equal. She must prove herself against the deadliest of friends and enemies, and survive the tutelage of murderers, liars and demons at the heart of a murder cult.

The Red Church is no Hogwarts, but Mia is no ordinary student.

The shadows love her. And they drink her fear.
Right off the bat, I have to say that this book was really quite difficult to get into. The setting and story were both very complex and involved heavy world building, with three suns, warring religions, fear of the dark, this book is definitely not for the faint hearted. Having said that, once I got into the swing of it, I really liked it. The world was fascinating, the characters were brilliant and diverse, and the entire set up with the religions, killing for the goddess of the night or praying to the god of the sun, was just incredible.
So, we hear from Mia as she travels to the Red Church, a secret school for assassins. As she and fellow traveller Tric make their way across the desert, we have
interspersed tales from her childhood, specifically how her father was killed for treason and her family imprisoned, and then how she ended up on the streets and on the path to revenge.
Mia is a very interesting character. Effectively orphaned at age ten, she is taken in by a merchant and taught how to take her anger and wield it like a weapon to avenge her father and her family. A
nd then there's the shadow shaped like a cat that feeds on her fear and cloaks her in darkness. The shadow not-cat reminded me very strongly of Salem, from
Sabrina the Teenage Witch
, and that's how I pictured him, with his sarcastic wit and thinly-veiled insults.
The Red Church was like Hogwarts for assassins, but tougher; if they fail, they die. Literally. Even though it was so tough, the mortal danger was balanced by
great characters. The teachers were all slightly insane but very dedicated to their students, and Mia's fellow students all had horrible and specific reasons for being there.
Tric in particular was incredible. With Mia from the start of their journey, Tric has been there for Mia through thick and thin, and even though they are supposed to be rivals for the coveted few spots in the Church, they grow closer. I think Tric was good for Mia, he was a human friend and brought out not only her competitive side which aided in the Church, but also passionate and a true ally.
All in all, a spectacular fantasy world with brilliantly mental characters and a killer story line (see what I did there?). Definitely worth the heavy world building for the dark twists and hot romances.
Published 11th August 2016 by Harper Voyager. Thank you to the publisher and Netgalley for my copy in exchange for an honest review.