Weekly Highlights is a feature borrowed from Faye of A Daydreamer's Thoughts, where I get to highlight my posts of the week, show you my new books and talk about bookish things!
I am both happy and sad that it's September already - on one hand, I handle autumn weather much better than summer, but on the other, it means my term-time job is starting again. But I do have some exciting news: at the end of the month, I will be starting my masters! So lots more work and almost certainly less time online and on the blog, but I will not disappear, I promise.
On The Blog
A few of my favourite posts of the month:
Review of A Change Is Gonna Come
Review of The Gender Games by Juno Dawson
Review of Tell It To The Moon by Siobhan Curham
Review of True Love at the Lonely Hearts Bookshop by Annie Darling
Review of The Loneliest Girl in the Universe by Lauren James
Review of Nowhere Near You by Leah Thomas
Currently Reading
I am still plodding through The Woman in White, which is to get my brain back into classic literature mode for my MA. I've also just started the audio book of Order of the Phoenix.
On My Bookshelf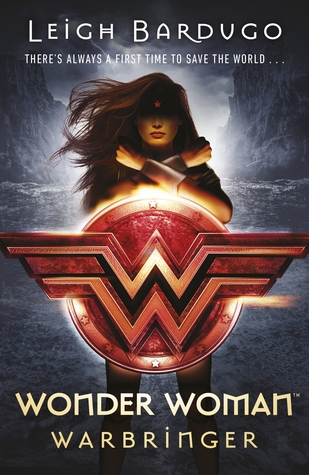 Wonder Woman: Warbringer by Leigh Bardugo
She will become a legend but first she is Diana, Princess of the Amazons. And her fight is just beginning...
Diana is desperate to prove herself to her warrior sisters. But when the opportunity comes, she throws away her chance at glory and breaks Amazon law to save a mere mortal, Alia Keralis. With this single heroic act, Diana may have just doomed the world.
Alia is a Warbringer - a descendant of the infamous Helen of Troy, fated to bring about an age of bloodshed and misery. Diana and Alia will face an army of enemies, mortal and divine, determined to destroy or possess the Warbringer.
To save the world, they must stand side by side against the tide of war.
Nyxia by Scott Reintgen
Emmett Atwater isn't just leaving Detroit; he's leaving Earth. Why the Babel Corporation recruited
him
is a mystery, but the number of zeroes on their contract has him boarding their lightship and hoping to return to Earth with enough money to take care of his family.
Forever.
Before long, Emmett discovers that he is one of ten recruits, all of whom have troubled pasts and are a long way from home. Now each recruit must earn the right to travel down to the planet of Eden--a planet that Babel has kept hidden--where they will mine a substance called Nyxia that has quietly become the most valuable material in the universe.
But Babel's ship is full of secrets. And Emmett will face the ultimate choice: win the fortune at any cost, or find a way to fight that won't forever compromise what it means to be human.
These two I received in August's Illumicrate, which was brilliant, as per usual! I hadn't heard of Nyxia but it sounds like a really cool space adventure, and of course Wonder Woman I am super excited for!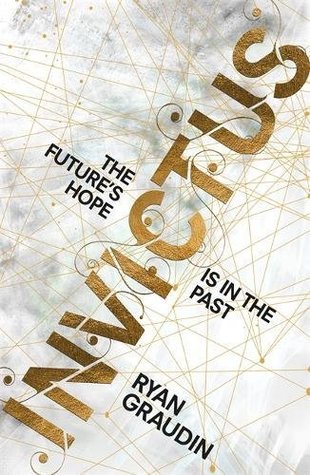 Invictus by Ryan Graudin
Time flies when you're plundering history.
Farway Gaius McCarthy was born outside of time. The son of a time-traveling Recorder from 2354 AD and a gladiator living in Rome in 95 AD, Far's birth defies the laws of nature. Exploring history himself is all he's ever wanted, and after failing his final time-traveling exam, Far takes a position commanding a ship with a crew of his friends as part of a black market operation to steal valuables from the past.
But during a heist on the sinking Titanic, Far meets a mysterious girl who always seems to be one step ahead of him. Armed with knowledge that will bring Far's very existence into question, she will lead Far and his team on a race through time to discover a frightening truth: History is not as steady as it seems.
Things A Bright Girl Can Do by Sally Nichols
Through rallies and marches, in polite drawing rooms and freezing prison cells and the poverty-stricken slums of the East End, three courageous young women join the fight for the vote.
Evelyn is seventeen, and though she is rich and clever, she may never be allowed to follow her older brother to university. Enraged that she is expected to marry her childhood sweetheart rather than be educated, she joins the Suffragettes, and vows to pay the ultimate price for women's freedom.
May is fifteen, and already sworn to the cause, though she and her fellow Suffragists refuse violence. When she meets Nell, a girl who's grown up in hardship, she sees a kindred spirit. Together and in love, the two girls start to dream of a world where all kinds of women have their place.
But the fight for freedom will challenge Evelyn, May and Nell more than they ever could believe. As war looms, just how much are they willing to sacrifice?
Both of these are from Netgalley, so thank you Anderson and Orion! I was vaguely aware of them but found out about them at Yalc so couldn't wait to snatch them up!
The Wrath and the Dawn by Renee Ahdieh
Every dawn brings horror to a different family in a land ruled by a killer. Khalid, the eighteen-year-old Caliph of Khorasan, takes a new bride each night only to have her executed at sunrise. So it is a terrible surprise when sixteen-year-old Shahrzad volunteers to marry Khalid. But she does so with a clever plan to stay alive and exact revenge on the Caliph for the murder of her best friend and countless other girls. Shazi's wit and will get her through to the dawn that no others have seen, but with a catch . . . she may be falling in love with a murderer.

Shazi discovers that the villainous boy-king is not all that he seems and neither are the deaths of so many girls. It's up to her to uncover the reason for the murders and to break the cycle once and for all.
Moxie by Jennifer Mathieu
Vivian Carter is fed up. Fed up with her high school teachers who think the football team can do no wrong. Fed up with sexist dress codes, hallway harassment and gross comments from guys during class. But most of all, Viv Carter is fed up with always following the rules.
Viv's mum was a tough-as-nails, punk rock Riot Grrrl in the '90s, and now Viv takes a page from her mother's past and creates
Moxie
, a feminist zine that she distributes anonymously to her classmates. She's just blowing off steam, but other girls respond and spread the
Moxie
message. As Viv forges friendships with other young women across the divides of cliques and popularity rankings, she realises that what she has started is nothing short of a girl revolution.
And finally, these two were in kindle sale, 99p each, and I've heard great things about both of them, so no brainer! I'm more excited about Moxie, really, but hoping to read both as soon as possible.
September TBR
Two review books: Invictus and Things A Bright Girl Can Do. Apart from that, my TBR is pretty open. Well, until I get my MA reading list, that is!