Top Ten Tuesday was created by
The Broke and The Bookish
.
I rarely DNF books, not just because all the books I read are amazing but mostly because I'm quite picky over what I pick up in the first place.
This week's theme is books you had a hard time with, so I'm going with a few books that I struggled with but ended up enjoying.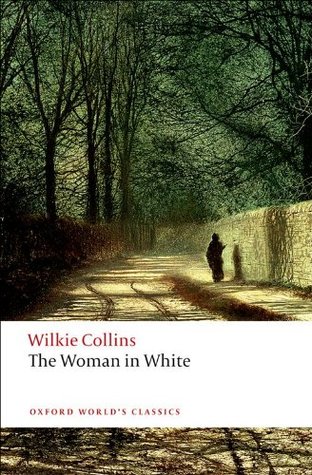 1 - The Woman In White by Wilkie Collins
I've only just finished this one, which is why it's top of the list. I technically should have read this at university but I didn't have enough time, and also I didn't write any essays on it so I didn't bother. Terrible, I know. But now that I'm about to start my masters (AHHH!!) I need to re-programme my brain into the Victorian-Gothic language. Anyway, the book itself is ridiculously long, over 600 pages, and in tiny font, so it did take me about two weeks to finish. But the story was really good, and I ended up really invested!
2 - Pride and Prejudice by Jane Austen
Please don't hate me! I really wanted to like this, and I did, but I forget every time now much of a chore some Austen language is to read, it's just so long! It helped that I already knew the story and I'm glad I've read the original, but it took me a while.
3 - The Island by Olivia Levez
This was a review book so I had no idea what it was about apart from it sounded interesting. And it was, the story was incredible and very moving, but it's written in this... almost stream of conscious narrative, flitting back and forth between present and past, which took me a while to find the rhythm but it suited the protagonist so well.
4 - We Have Always Lived in the Castle by Shirley Jackson
I knew I would love this one, or at least it sounded right up my street, but I wasn't quite prepared for the slow story and the confusion over what had happened. Took a little while to get into it, especially to understand Merricat, but really liked it.
5 - Valley of the Dolls by Jacqueline Susann
Yet another classic that I couldn't quite get my head around! This time, it was more that I wasn't expecting the story to span so many years, it really did follow the three women's lives in the Big Apple.