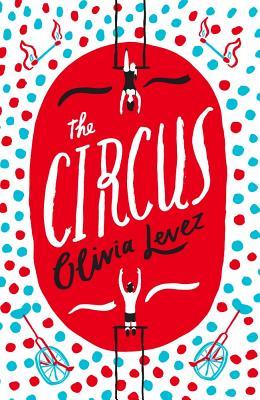 Why would a girl who has everything want to run away and never be found?

Willow has staged runaways ever since she was a little girl. She has everything a young person should want: a rich daddy, clothes, money, a pony and a place at a prestigious boarding school. In reality, she has everything except the thing she really wants: a father who cares enough to find her.

Aged sixteen, on the eve of her father's wedding, she ruins the bride's dress and escapes through a window, determined never to return. Her missing mother was a circus performer, and Willow wants to follow in her footsteps. But the performers she meets don't want her. When her last bit of money is stolen by Suze, another runaway girl she thought she could trust, Willow becomes really homeless. Then Suze comes tumbling back into her life and a desperate Willow has to decide whether to trust her all over again . . .

So begins their frightening, exhilarating odyssey though hunger, performance, desperation and dreams. Will they both survive and will Willow make it to the circus of her imagining?
Willow is a tried-and-tested runaway but this time she isn't coming back. On the morning of her father's wedding, she cuts the buttons off her future step-mother's dress and runs away, hops on a train to Hastings. Willow desperately wants to find her mother, the woman in the sole photograph she owns of her, standing in front of a circus tent. From what her father is told her, Willow's mother was a beautiful acrobat and had to leave when Willow was a baby to re-join her troop.
In quite a similar vein to her debut The Island, Levez tells of a troubled young woman who just wants to find her family. Having been ignored by her father and not impressed with his parade of women, Willow wants to be reunited with her mother and the only lead she's got is a circus in Hastings so that's where she'll go. But living on the run isn't easy, even with her gap year savings. But she is taken under Suze's wing and together they train to get into the circus.
As it is told from Willow's perspective, it takes a while to realise that she actually has it pretty good. She is spoilt rotten, if sometimes ignored, by her dad, and as she struggles with living alone and her reasons behind running away in the first place, it becomes clear that she is selfish, attention-seeking and naïve. But on the other hand, all she wanted was to find a real family - what's so bad about that?
It was sometimes quite difficult to read - Willow sure was an idiot sometimes, so much so that I wanted to slap her, but also the real-life troubles she encounters, from homelessness to assault, made me queasy. As for the friendship with Suze, that did seem rather one-sided but in her own way (maybe when she remembered) Willow did care about Suze and didn't want to leave her behind like she had been before.
All in all, a sometimes-difficult but quite spectacular story about family and love; it might have taken a while but I think Willow learned something about empathy and how destructive her previous selfishness was.
Published 13th June 2017 by Oneworld Publications. Thank you to the publisher for my copy in exchange for an honest review.