Weekly Highlights is a feature borrowed from Faye of A Daydreamer's Thoughts, where I get to highlight my posts of the week, show you my new books and talk about bookish things!
Time is definitely running away from me; is it seriously May already? And it's finally warm! Anyway, once again my update mostly consists of: I've been working loads and I'm really tired and I'm sorry for not being online as much anymore. But hey, it's nearly summer!
On The Blog
Not as many reviews or posts this month, I had to take a couple of weeks off because my brain was melting under pressure. I did have a few favourites, like The Sleeping Prince and Think Twice, and of course my April classic: Pride and Prejudice.
At time of writing, I've nearly finished Never Evers by Tom Ellen and Lucy Ivison, which is hilarious and awesome. Next up is probably Burn For Burn by Jenny Han and Siobhan Vivian.
On My Bookshelf

How would you describe yourself? Do you like to stand out, or fit in? Are you an Instagram junkie, or is Snapchat more your thing? Are you watching Zoella on YouTube, or reading Rookie on your phone? We're all different, and no-one's teenage years are the same. But we do all have one thing in common - being a teenager is about discovering who we are, and who we want to be.
The Loneliness of Distant Beings by Kate Ling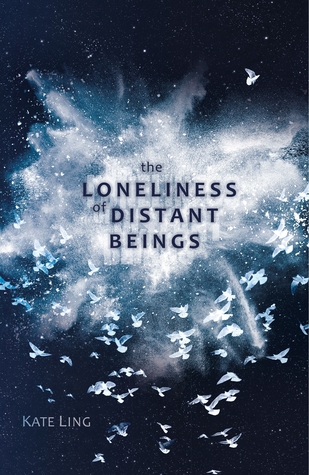 'It is that quick, it is that strong, it is that beautiful. And it is also totally impossible.'

Even though she knows it's impossible, Seren longs to have the sunshine on her skin. It's something she feels she needs to stay sane. But when you're floating through space at thousands of kilometres an hour, sometimes you have to accept there are things you cannot change.

Except that the arrival of Dom in her life changes everything in ways she can barely comprehend. For a while he becomes the Sun for her; and she can't help but stay in his orbit. Being with him flaunts every rule designed to keep their home in order, but to lose him would be like losing herself.

In the end they must decide what is most important: loyalty to the only home they've ever known, or to each other?
The babies were born as the clock struck twelve. A bat fell from the air mid-flight. A silver salmon floated dead to the surface of the river. Snails withered in their shells, moths turned to dust on the night breeze and an owl ate its young. The spell had been cast.

Poppy Hooper has managed to deceive her father into believing that there is nothing mysterious or unnatural about her. He ignores the cats that find her wherever she goes, the spiders that weave beautiful lacy patterns for her, even her eyes - one blue, one green with an extra black dot orbiting the pupil.

Ember Hawkweed is a pitiful excuse for a witch. When the other girls in her coven brew vile potions, Ember makes soap and perfume. Fair and pretty, Ember is more like a chaff than a witch. One of the Hawkweeds will be queen of the witches - but everyone knows it won't be Ember.
When the two girls meet, Poppy discovers her powers, and finds out the truth. Bound by their unlikely friendship and the boy they both love, the girls try and find their place in the world. But the time of the prophecy draws nearer - and the witches won't give up the throne without a fight.
Songs About A Girl by Chris Russell
When sixteen-year-old aspiring photographer Charlie Bloom receives the invitation of her dreams - to take backstage photos for chart-topping boyband Fire&Lights - it's an offer she can't refuse. Overnight she is launched into a world of bloggers, paparazzi and backstage bickering and soon becomes caught between the dark charms of the band's lead singer and songwriter, Gabriel West, and his boy-next-door bandmate Olly Samson.

Charlie's growing notoriety makes her a daily target for bitchy bully Aimee Watts and her clique, and though she seeks comfort in her best friend, Melissa, her life spirals ever further out of control.
As her connection with Gabriel deepens, Charlie stumbles upon a spine-tingling truth: all the songs he has written for Fire&Lights' debut album are, impossibly, linked to her and her past. How can this be? What dark secrets has he uncovered? Why is Melissa acting so strangely all the time? And will this rivalry between Gabriel and Olly eventually tear the band apart?
All of these I picked up at the Books With Bite bloggers event they held last week. It was so much fun and I met up with friends I haven't seen in ages and the presentation was brilliant. Plus, advanced books!
Stars Above by Marissa Meyer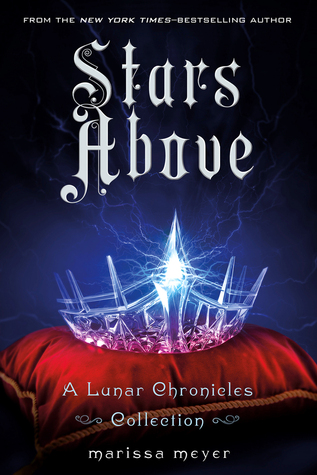 The enchantment continues....

The universe of the Lunar Chronicles holds stories—and secrets—that are wondrous, vicious, and romantic. How did Cinder first arrive in New Beijing? How did the brooding soldier Wolf transform from young man to killer? When did Princess Winter and the palace guard Jacin realize their destinies?

With nine stories—five of which have never before been published—and an exclusive never-before-seen excerpt from Marissa Meyer's upcoming novel, Heartless, about the Queen of Hearts from Alice in Wonderland, Stars Above is essential for fans of the bestselling and beloved Lunar Chronicles.
I could not resist this when I saw it in my local Waterstones - I've been waiting for this for ages and I am seriously resisting not just skipping to the last story!
Soldier by Julie Kagawa
When forced to choose between safety with the dragon organization Talon and being hunted forever as an outcast, Ember Hill chose to stand with Riley and his band of rogue dragons rather than become an assassin for Talon. She's lost any contact with her twin brother, Dante, a Talon devotee, as well as Garret, the former-enemy soldier who challenged her beliefs about her human side. As Ember and Riley hide and regroup to fight another day, Garret journeys alone to the United Kingdom, birthplace of the ancient and secret Order of St. George, to spy on his former brothers and uncover deadly and shocking secrets that will shake the foundations of dragons and dragon-slayers alike and place them all in imminent danger as Talon's new order rises.
Twelve hours, two boys, one girl . . . and a whole lot of hairspray.
Seventeen-year-old Sunny's always been a little bit of a pushover. But when she's sent a picture of her boyfriend kissing another girl, she knows she's got to act. What follows is a mad, twelve-hour dash around London - starting at 8pm in Crystal Palace (so far away from civilisation you can't even get the Tube there) then sweeping through Camden, Shoreditch, Soho, Kensington, Notting Hill . . . and ending up at 8am in Alexandra Palace.

Along the way Sunny meets a whole host of characters she never dreamed she'd have anything in common with - least of all the devilishly handsome (and somewhat vain) French 'twins' (they're really cousins) Jean Luc and Vic. But as this love-letter to London shows, a city is only a sum of its parts, and really it's the people living there who make up its life and soul. And, as Sunny discovers, everyone - from friends, apparent-enemies, famous bands and even rickshaw drivers - is willing to help a girl on a mission to get her romantic retribution.
And these two are from Netgalley - I've already read Soldier, which was pretty good and I really like this series; and of course you all should know about my massive girl-crush on Sarra Manning.
May TBR
This month's classic will be Rebecca by Daphne Du Maurier. I also want to read at least a few of the books above, starting with Stars Above and London Belongs to Us. Is there anything on my list I should push to the top?