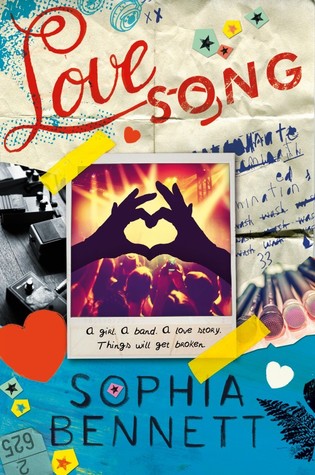 A million girls would kill for the chance to meet The Point, but Nina's not one of them.
She's the new assistant to the lead singer's diva fiancée, and she knows it's going to suck. She quickly learns that being with the hottest band on the planet isn't as easy as it looks: behind the scenes, the boys are on the verge of splitting up. Tasked with keeping an eye on four gorgeous but spoiled rock stars, Nina's determined to stick it out – and not fall for any of them …
Nina hasn't been swept up in the feverish love for this band. Her little sister, however, has so Nina plays the dutiful sibling and takes her to meet them. Fate intervenes and when one of the band's girlfriends dress catches fire, Nina is quick to act and make an impression. Thus her new job as Sigrid's personal assistant.
I really liked this, it was surprisingly down to earth, considering the subject; a crappy relationship had made Nina realistic and tough-skinned so she wasn't going to fall for the band's stunning good looks or bad-boy image. And because of this, Nina was pretty much perfect to look after them, whether it be keep an eye on George's drinking or read to Angus after his nightmares.
The story was sort of split into two halves, the first with Nina as Sigrid's assistant and the second half when she's been fired and then bought back by their manager. I adored the second half; getting to know the boys in a more neutral environment, even though they'd been tricked into it, was very funny. In this old house in the middle of nowhere, Nina and the boys had the space to be themselves, with no outside interruptions. All in all, it was
so sweet, just effortlessly cute and clever, with real relationship and family problems amid the swoon-worthy boy band drama.
Published 7th April 2016 by Chicken House. Thank you to the publisher for my copy in exchange for an honest review.