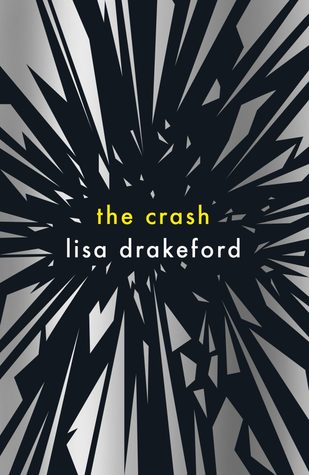 Best friends Sophie and Tye are watching TV when a car crashes through the living room wall. The driver and passenger are twins, Harry and Gemma. Next door neighbour, eleven-year-old Issy, witnesses the accident. In the aftermath, Tye is thrown into a coma, Gemma's dark past begins to haunt the present, and Sophie starts to fall for Harry – but how can she, when he was the driver who nearly killed her best friend? And Issy, meanwhile, hides a terrible secret...
Having a car crash through your living room is sure to ruin any moment between best friends. One moment, it was fine and funny, if slightly awkward when Sophie kisses Tye, then the next, there's a car where the wall should be. Everything happens so suddenly, I could feel my ears ringing.
After that moment of truth, as it were, things are very different. Tye is in a coma, Sophie and her family is without a home, and Harry is in the hospital and facing a criminal charge for reckless driving. This was such a good story, having this one fatal event change so many lives so drastically. There are obvious ones, like Tye and Harry's injuries, and Sophie's home, but also Issy doesn't have her friendly neighbour there to help anymore; Sophie develops feelings for the boy who ruined her and Tye's lives; and Gemma is more determined than ever to escape her current life.
Told between
alternating chapters between characters, you see the aftermath of the crash and how everyone picks up the pieces. Gemma's chapters are in the past, in the couple of years before the crash, where you see a dangerous relationship brewing. And poor Issy, the 13 year old neighbour, is a victim of domestic abuse, along with her mother. With no kind neighbours to check on them and chat to, Issy and her mum fall deeper into the dark.
I adored this, it was incredibly dramatic but also real. Sure, it's not every day a car drives through a house but the problems that arrive after, and what the story mostly focuses on, such as new relationships, horrible home lives and family stress, were all, if not normal then at least very realistic. I flew through this, desperate to understand how the crash happened, for a happy ending for Issy, and for Sophie and Harry, and most of all for Tye. A great story that will leave you breathless and frantically checking the front windows!
Published 6th July 2017 by Chicken House. Thank you to the publisher for my copy in exchange for an honest review.